Olney

High School




Class Of 1967
The Olney High Class of '67 reunion was a Blast!
Thanks to all to attended.
Here is a link to a video of all pictures taken by our photographer Mark Blass. The individual pictures taken by Mark for the video are now available in the Photo Gallery.
Olney High School
From Wikipedia, the free encyclopedia
Olney High School is a historic High school building located in the Olney neighborhood of Philadelphia, Pennsylvania. It was designed by Irwin T. Catharine and built in 1929-1930. It is a four-story, brick building on a granite base with a five-story tower in the Late Gothic Revival-style. It features Gothic arched openings and limestone details.[2]
It was added to the National Register of Historic Places in 1986.[1]
Class of 1967
This web site has been provided in order to help us to locate and communicate with as many classmates from the Olney High School class of 1967 as possible and to be used by classmates as a means to communicate status, send messages privately and post memories, quiestions or whatever in the "Olney Chatter" feature
On the "Missing Classmates" page, if a classmate has an asterisk (*) with their name it indicates that the reunion commttee has contact information for this individual but has not yet joined our site. If you are one of these individuals you may remove the asterisk from your name when you join the site.
The 50th reunion was a smashing success. It is two years till we have graduated 55 years ago. I expect that a new reunion committee will be formed if there is interest in a 55th reunion.
Reunion attendees from any reunion feel free to upload reunion pictures to your profile or send them to me for the photo gallary that will be created.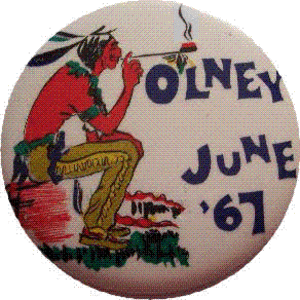 ANNOUNCEMENTS
| | |
| --- | --- |
| • | Our Classmate, Bob Reilly will be performing at this event:: |
UPCOMING BIRTHDAYS