In Memory
Alene Yarnall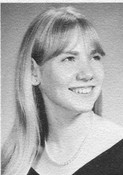 Alene (Aly) Leona Yarnall passed away on July 8th in Williamsburg, Va. She was born in Phila., Oct.4, 1949 and lived most of her life in the Phila/Bucks County area until she moved to Williamsburg, Va. in 1997. She was a graduate of Olney High School, class of 1967, and Temple University where she earned a degree in English. The last 15 years of her life, she was a history interpreter at Colonial Williamsburg, a position that she loved. A woman of many talents, she had previously worked at Abington Hospital as a unit clerk, Holberts Porsche Audi and prior to her position at Williamsburg, she worked for 8 years at Ladie and Friends, In. creators of the Lizzie High Dolls in a public relations position.
She loved history, the theater and the opera and spent her leisure time traveling. Alene is pre-deceased by her mother, Claire, and father, Norman Yarnall, Sr. She is survived by her loving brother, Norman, Jr., his wife Sandra, Nieces, Melanie Valone and Amy Mednick, a nephew, Norman, III,, two great nieces, Zoey and Ella and many dear friends both in the Philadelphia area and Williamsburg.
She will always be remembered for her smile and wit and will be sadly missed. A memorial service will take place in Colonial Williamsburg on July 29th where her ashes will remain in her beloved Williamsburg."