Olney

High School




Class Of 1967
The Olney Class of '67 reunion has been scheduled!
When: May 6, 2017

Where: Embassy Suites Hotel on Bartam Avenue near the airport

Perk:

Discounted rooms available for the night before and the night of the reunion

How:

See the 50th reunion link on the menu to the left!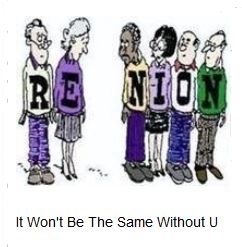 Olney High School
From Wikipedia, the free encyclopedia
Olney High School is a historic High school building located in the Olney neighborhood of Philadelphia, Pennsylvania. It was designed by Irwin T. Catharine and built in 1929-1930. It is a four-story, brick building on a granite base with a five-story tower in the Late Gothic Revival-style. It features Gothic arched openings and limestone details.[2]
It was added to the National Register of Historic Places in 1986.[1]
Class of 1967
This web site has been provided in order to help us to locate and communicate with as many classmates from the Olney High School class of 1967 as possible and to be used by classmates as a means to communicate status, send messages privately and post memories, quiestions or whatever in the "Olney Chatter" feature
On the "Missing Classmates" page, if a classmate has an asterisk (*) with their name it indicates that the reunion commttee has contact information for this individual but has not yet joined our site. If you are one of these individuals you may remove the asterisk from your name when you join the site.
A new reunion committee is being formed for the 50th. This website will remain functional for the forseeable future.
Reunion attendees from any reunion feel free to upload reunion pictures to your profile or send them to me for the photo gallary that will be created.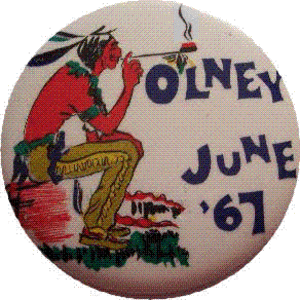 ANNOUNCEMENTS
| | |
| --- | --- |
| • | Carolyn M.Averette-Johnson passed away on Saturday April 26 2014 |
| • | I want to say something about the passing of my beloved friend and classmate, Bernadette Tucker-Johnson. I was in contact with her and her family throughout her illness. I visited her in the summer of 2009, after retiring. She was well and so happy to see me. I was saddened by her failing health, but she was unbelievably brave in her suffering through cancer. Bernadette lived a very faithful life with a loving husband, 2 daughters and a son. She was blessed to see all three children graduate college and become successful professionals(2 lawyers and an educator). She was very proud of that accomplishment. I often would turn to Bernadette to get her words of wisdom whenever I was feeling a little low-spirited. She always lifted me. Even through her suffering sometimes unable to catch her breath, she was positive. I miss her so much. I'm so glad I could call her my friend. Brenda |
| • | DOES ANYONE LIVE NEAR SARASOTA FLORIDA? |